Managing Leads on a Yacht Broker Website
Story by HT Editor / September 7, 2021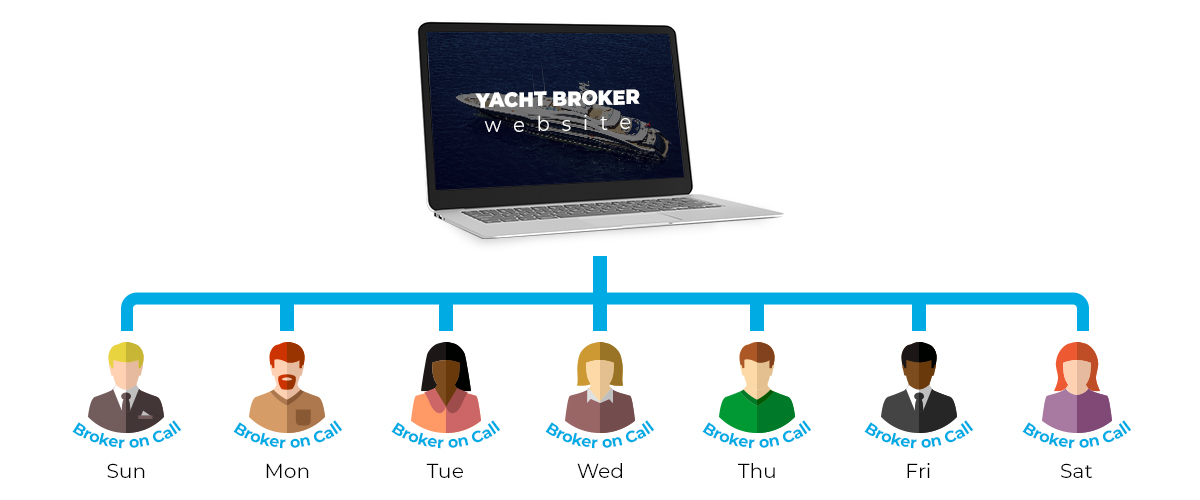 Every yacht brokerage is different and each manages the leads that arrives via their website in different ways. It is important that the website provides a way to channel leads to the right place. With HarborTech's innovative Broker Management Tools, it possible to assign yachts to their appropriate contact, be is a particular broker, a central office contact, a third party CRM or all of the above.
Broker Management starts with the list of brokers and staff being loaded into your website via HarborTech's WordPress-based management system.
Using HarborTech's settings, leads can be assigned in the following ways:
Use the assigned broker in the YachtWorld data.
In this method the broker that is assigned to the boat in YachtWorld receives the lead via a form on the website.
Assign particular brands/makes to a broker.
In this method, any leads for boats of a particular brand (new or used) are routed to the assigned broker.
Use a calendar to schedule your "Broker on Call"
In this method brokers can be added to calendar to receive leads for the times they are on call.
Use a single or multiple default contacts.
In this method you can use 1 or more contacts to route leads.
The key to proper leads management is the ability to customize the way leads are collected and routed on your website. With HarborTech you have tremendous power and flexibility to control how your website leads are routed.